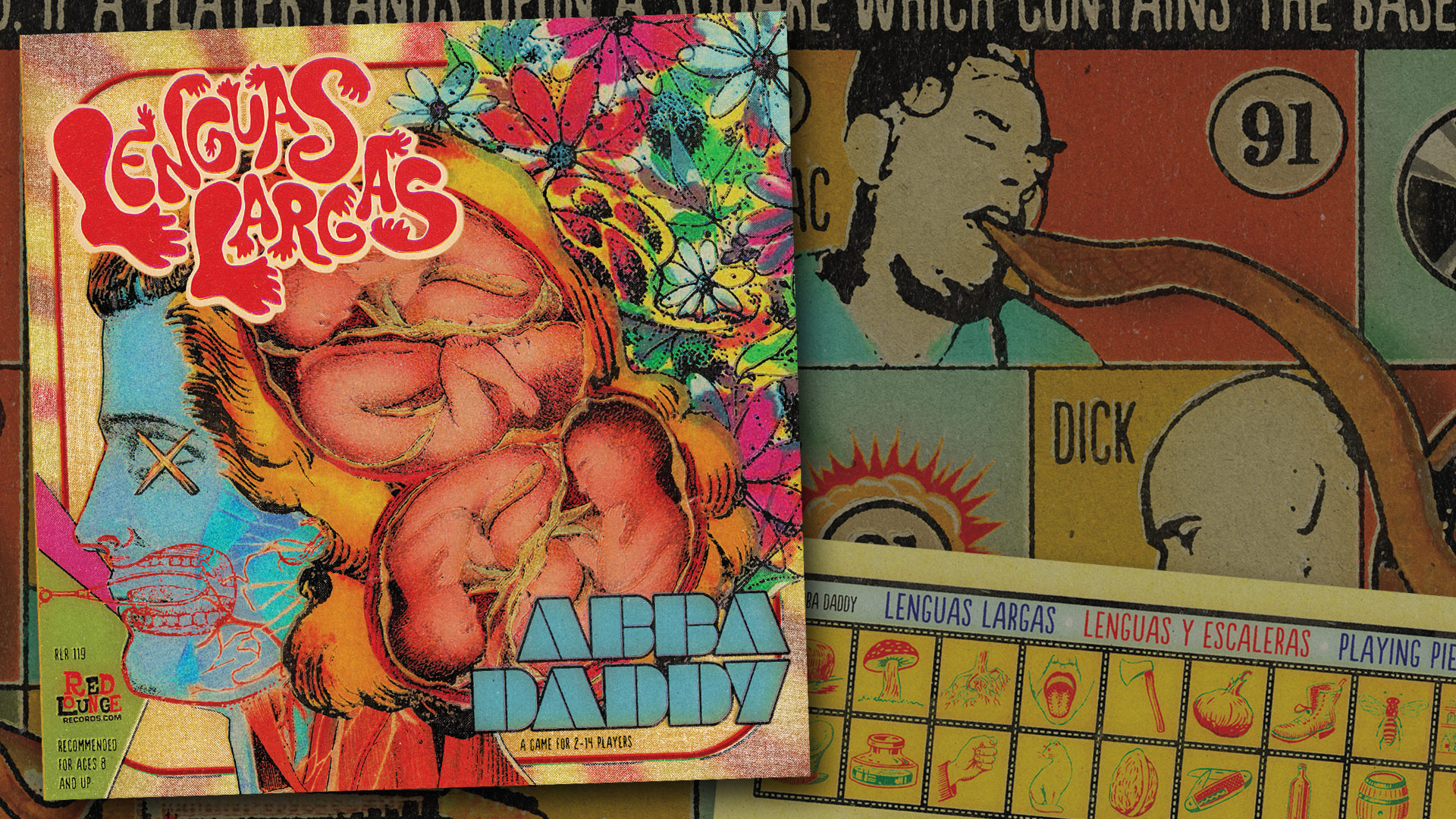 Lenguas Largas Design Work
Lenguas Largas are absolutely one of my favorite bands to have arrived over the last few years. Aurally somewhat hard to describe, their sound is one of those things that almost feels equal parts improbable and inevitable. A place where repetitiously sunbaked swirling psych sits atop classic driving song structure and gets hammered out with total instrumental overkill (their live lineup can be mercurial but you may well be seeing something like 4 guitarists and 3 drummers).
In fact let me just pause here for a second, as this review probably does a better job of explaining their vibe than I ever could:
"Lenguas Largas are a perplexing and truly original sextet from Tucson. They consist of four guitarists and a Siamese percussion section that shares a perplexing arrangement of drum equipment that's operated with unorthodox utilities such as timpani mallets and maracas. Musically the group defies almost all points of reference, sounding something along the lines of mutant garage rock that you could soundtrack a Spanish bullfight.

From the first song onwards they gripped the audience to the point that even the wrinkled barflies in the back booths were taking notice as front man Isaac Reyes wailed over the hypnotic canvas of "Endless Sands," and the subdued, yet driving "How A Man Should Live." No review can do a band like Lenguas Largas justice as they are truly a force that must be experienced — the sound they harness somehow seems so distinctly Arizonian — and anyone who has a tinge of reverence for the unique depth of our fair state's music scene is sure to appreciate it. "
So that's Lenguas Largas, and when they asked me to design a gatefold (gatefold!) LP to be released by Red Lounge Records I jumped at the chance.