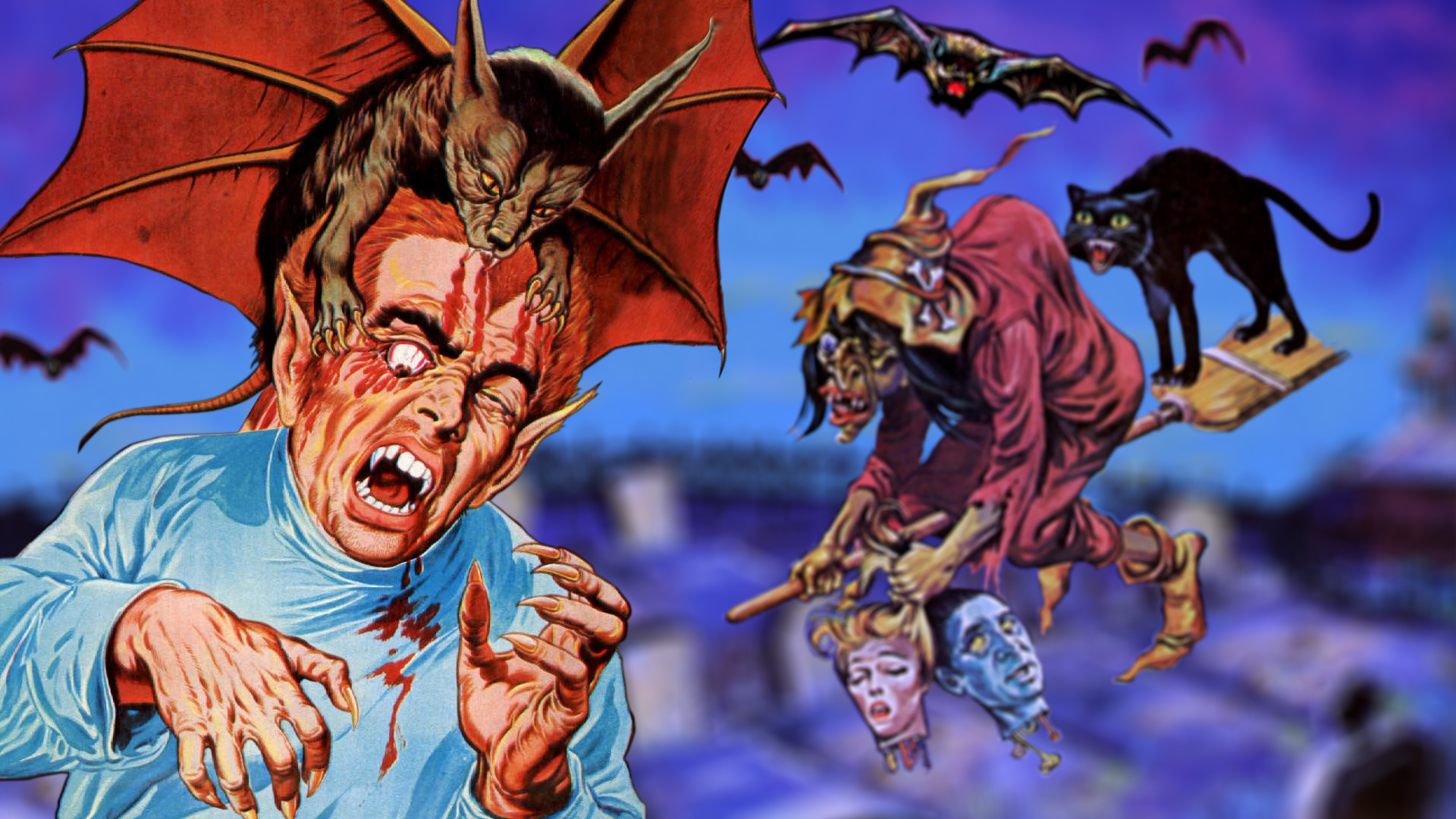 Eerie Publications was a slapdash publisher of black-and-white horror-anthology comics magazines, spearheaded by Myron Fass and Martin Goodman in the 1960's and 1970's.
Despite (or perhaps thanks to) the careless and exploitative manner in which their horror comics were produced, the results are uniquely singular — nobody else in the publishing field was quite as insane as Eerie.
As a kid growing up in the '70's, I was both repulsed and attracted to their garish covers and lurid stories. This childhood fixation has led to some unexpected and interesting projects as an adult to be sure, ranging all the way from animated short films to hardback book design to album art to vomit bags.
Eerie Publications 1970's style Christmas Ad
Ersatz Ronco/ Popeil style ad extolling the gruesome delights to be found within Mike Howlett's trio of books about trashy 1960's-70's horror comic publishers "Eerie Publications".
Here too is a handy link for those of you who might like to buy his terrifyingly obsessive work and make him a rich man.